1.1 Adding Auto Target Trading System To MT4 Platform
Step 1
Download your Expert Advisors on the education website at learn.markettraders.com if already logged into site.
- Daily Expert Adviosr
- Weekly Expert Advisor
- Monthly Expert Advisor
Note: Your steps for Activation must take place for each Expert Advisor you download and plan on using. This is the reason that each Expert Advisor has it's own Username and Password.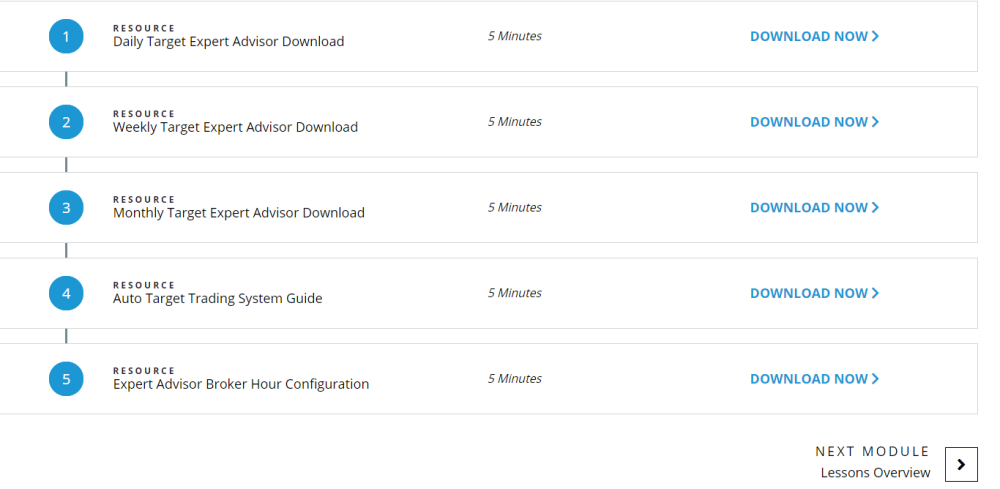 Feedback
Thanks for your feedback.