1.2 Auto Target Trading How To's
This section is dedicated to ensuring you understand how to set up everything you need to run the Expert Adivsors (EA's) on your system.
On the education site you will find short videos that will help you understand Virtual Private Servers (VPS), MetaTrader 4 (MT4) and how to optimize each system.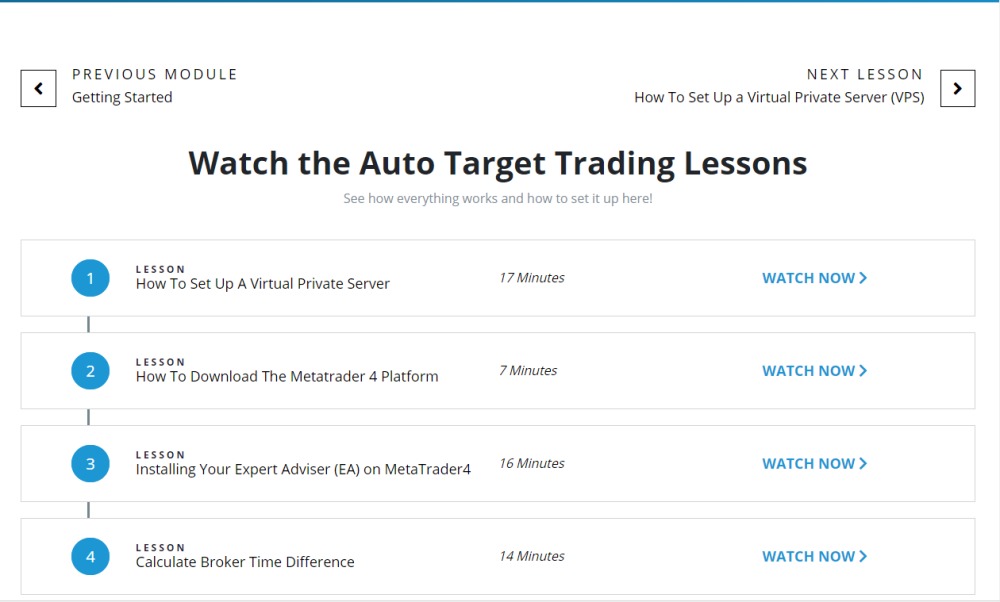 VPS and EA Set Up and Price
Don't stress over your VPS setup! We'll get it done for you. Get support every step of the way by clicking here and start uncovering profit opportunities using your MetaTrader 4 system in no time flat.
Feedback
Thanks for your feedback.