7.4.4 No Trades Triggered
Option 1
Check the Tools>Options settings to ensure auto trading is enabled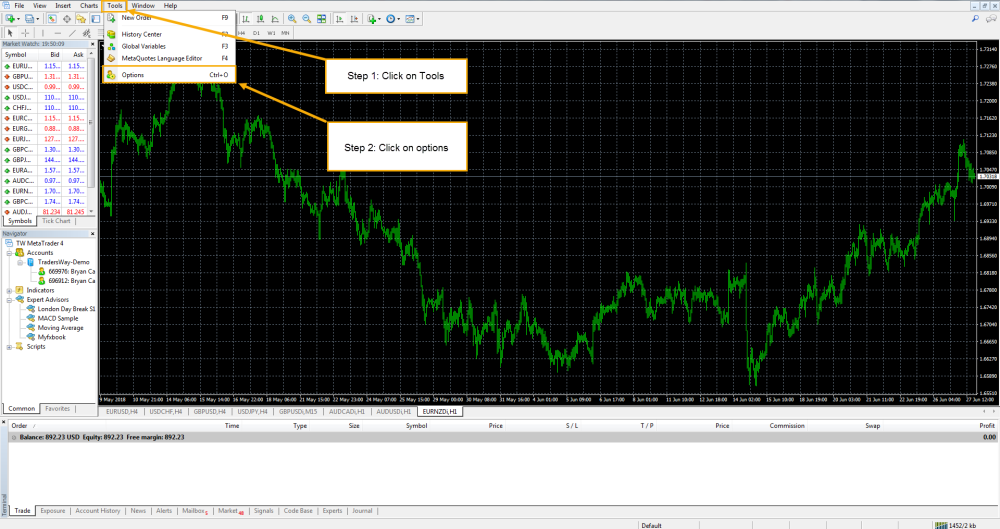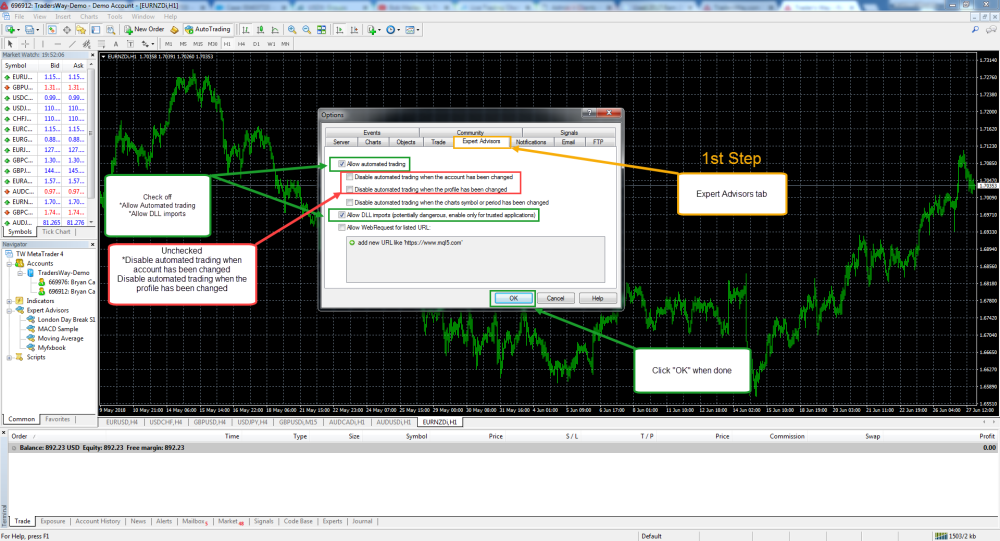 Option 2
Check to be sure that the EA was applied to the correct symbol type. For example, if the broker only allows suffix trades then be sure that the EA was applied to a suffix currency pair.
Option 3
Check the "Journal" tab to see when the last trade was triggered and when EA was added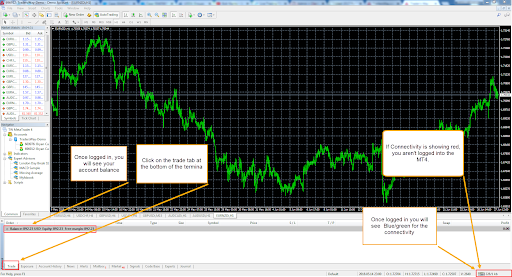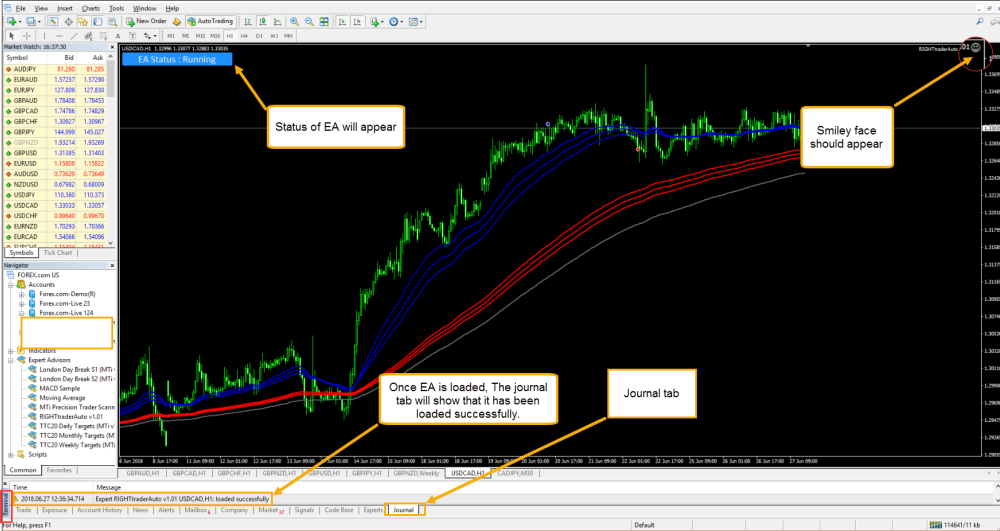 Option 4
VPS does not have enough available resources to keep up with all of the trades. (Lacking RAM or CPU is at 100%)
Option 5
Broker Platform was closed, after EA set to run, this is why suggested to run on VPS
Option 6
Manual Trading with same account causing FIFO and Hedging errors
Option 7
The account is not funded ($0.00 Balance)
Note: No smiley face on EA usually means EA isn't running correctly
Feedback
Thanks for your feedback.