6.2 Forgot Or Change Password SmartTrader
Step 1
Select 'Forgot Password?' which is located on smarttrader.com/login.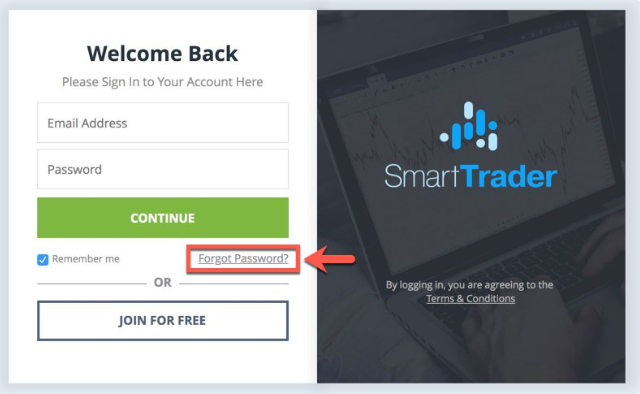 Step 2
Enter profile Email Address.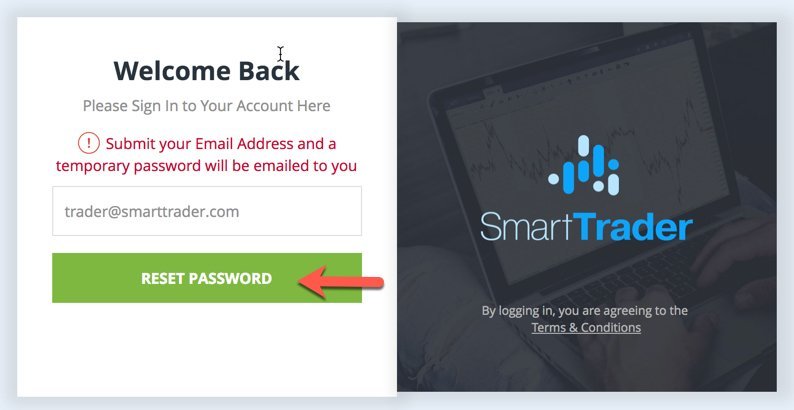 Step 3
Retrieve Temporary Password from your email.
Step 4
Enter in Temporary Password and create new password in two fields below, and Select 'Reset Password.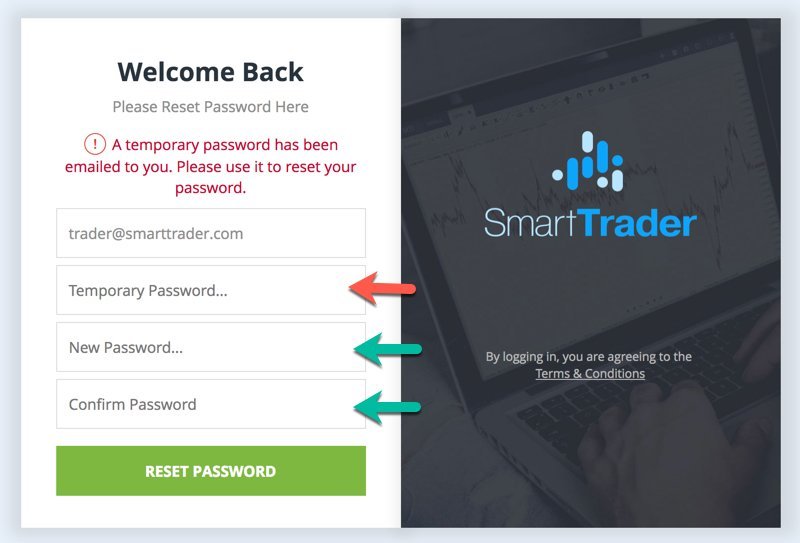 Note: When successfully reset you will be directed to the smarttrader.com/ home page.
Feedback
Thanks for your feedback.