Safari Web Browser
Step 1
Open your Safari browser by clicking on the Safari icon in the dock of the Mac desktop or laptop computer.

Step 2
Click on Safari in the menu bar at the top of the screen.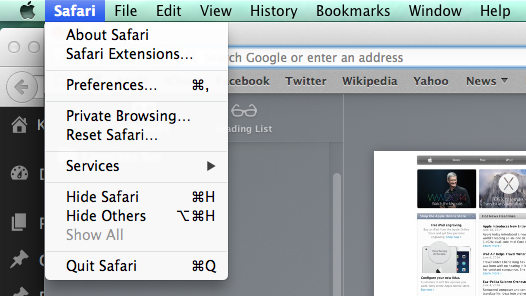 Step 3
Choose the option labeled About Safari in the drop-down menu. A small dialog box appears with the browser's version number.

Feedback
Thanks for your feedback.