Link Broker To Ultimate Chart Software Manually
Step 1
Please select other in the broker drop down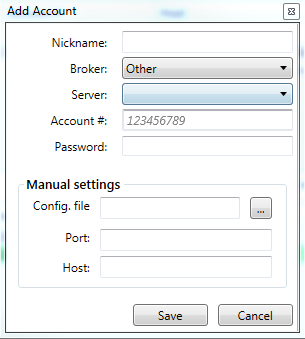 Step 2
Give this trading account a nickname Input Username and Password (Provided by Broker)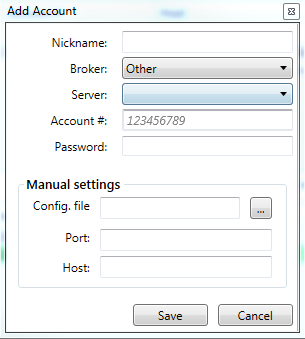 Step 3
Select Manual Settings button Click on … icon to bring up navigation window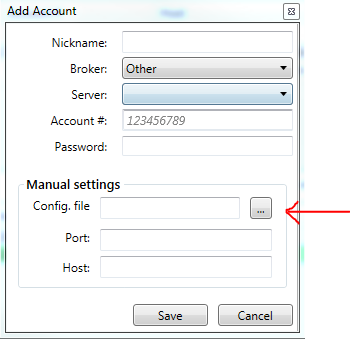 Step 4
Navigate to your broker folder. This can be found in the C:\Program Files (x86)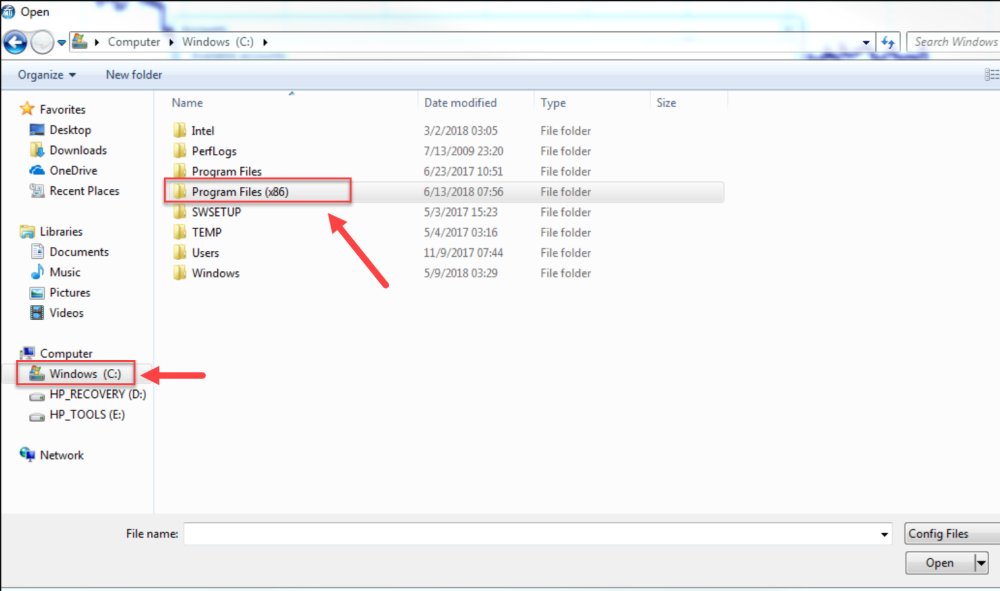 Step 5
Open broker folder to access broker config file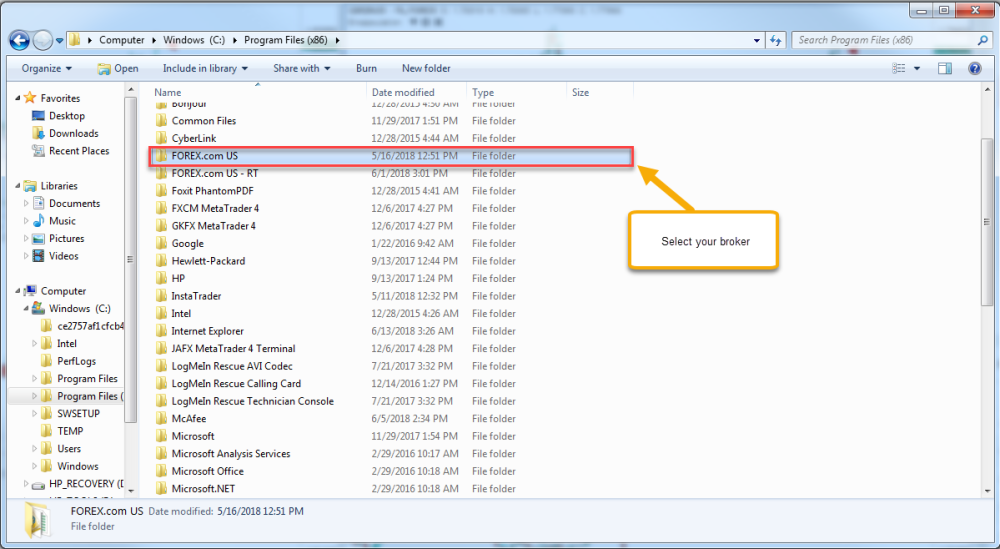 Step 6
Open config file folder to select server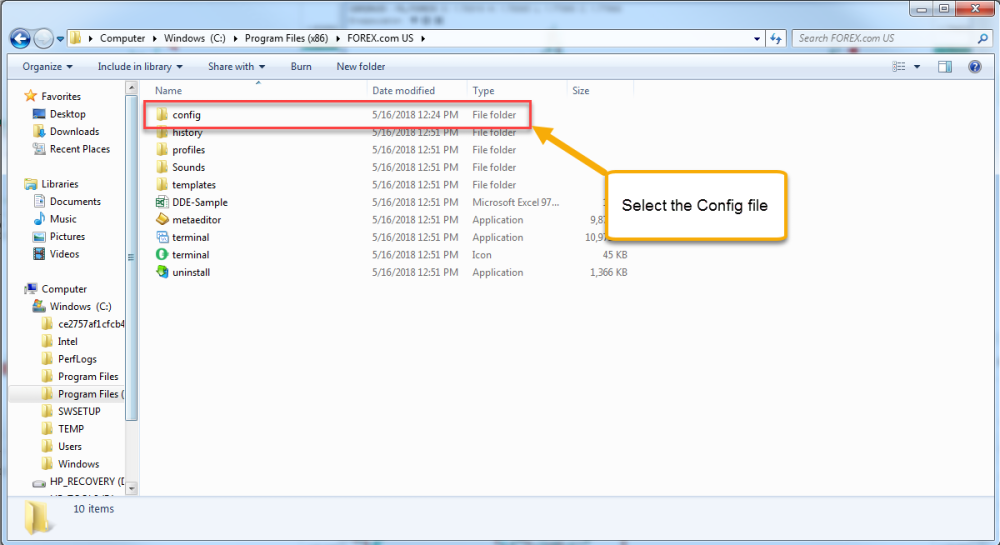 Step 6
Select server provided and click open to add file to UCS set up.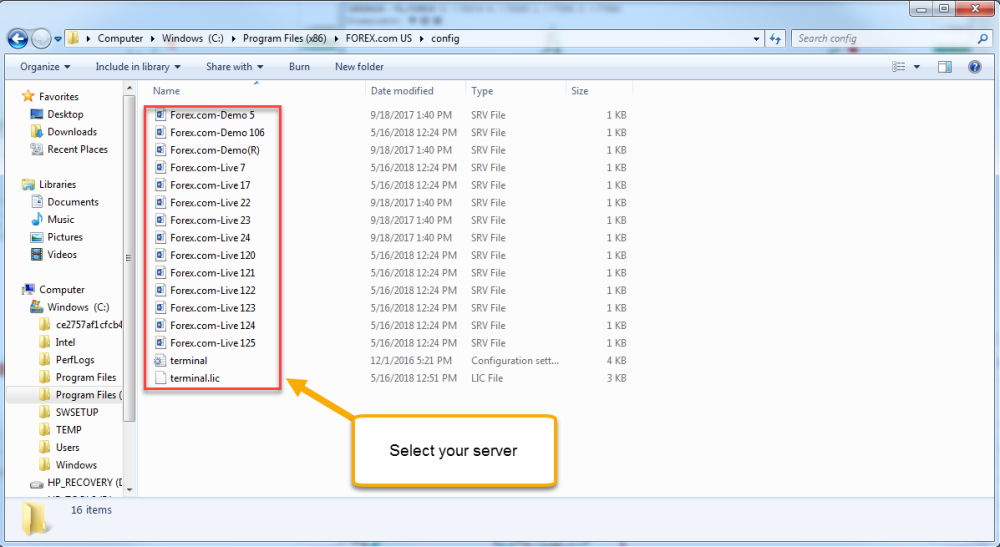 Step 7
Click Save To Add to Available Accounts Section.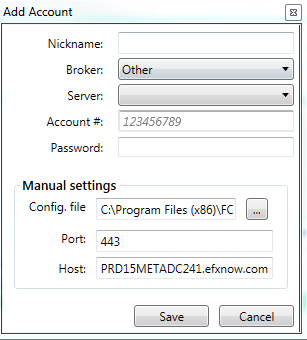 Step 8
Select The account that you just created from the list, and click "Connect". This will connect your broker account to the UCS.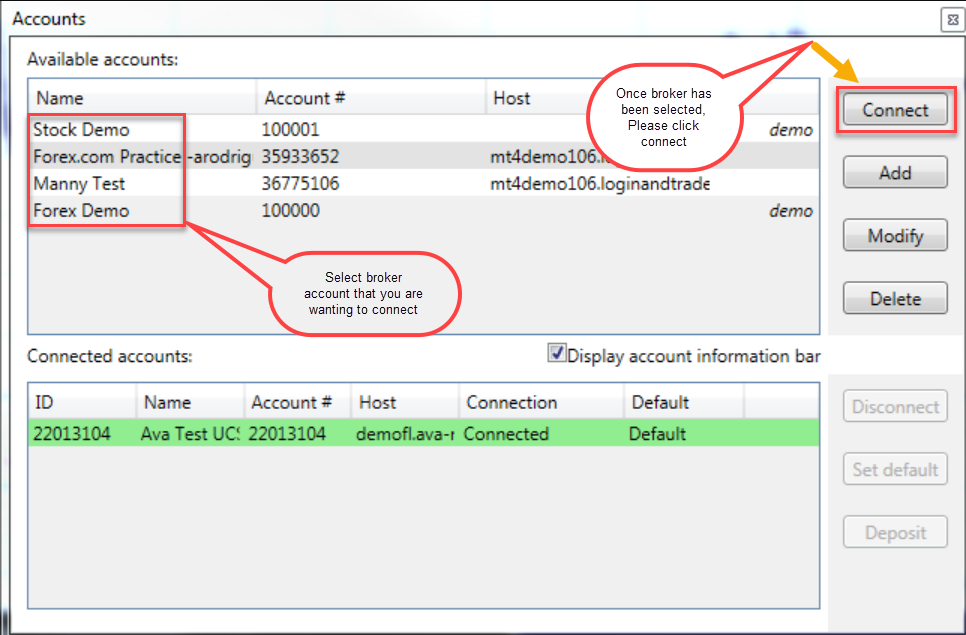 Feedback
Thanks for your feedback.