4.4.1 Chrome Browser
By default, Chrome will notify you when a pop-up is blocked and give you an option to see it. To turn off pop-up blocker, follow these instructions:
Option 1
Step 1
Click the Customize and control Google Chrome menu (the three horizontal bars in the upper right corner). Select Settings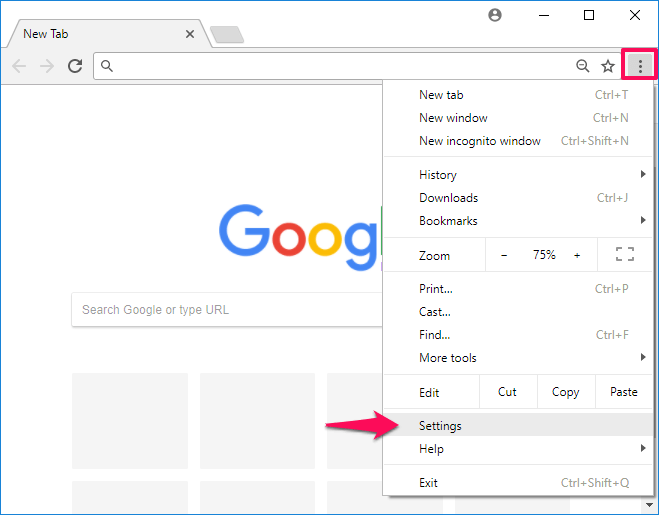 Step 2
Click Advanced settings located on bottom page as seen below
.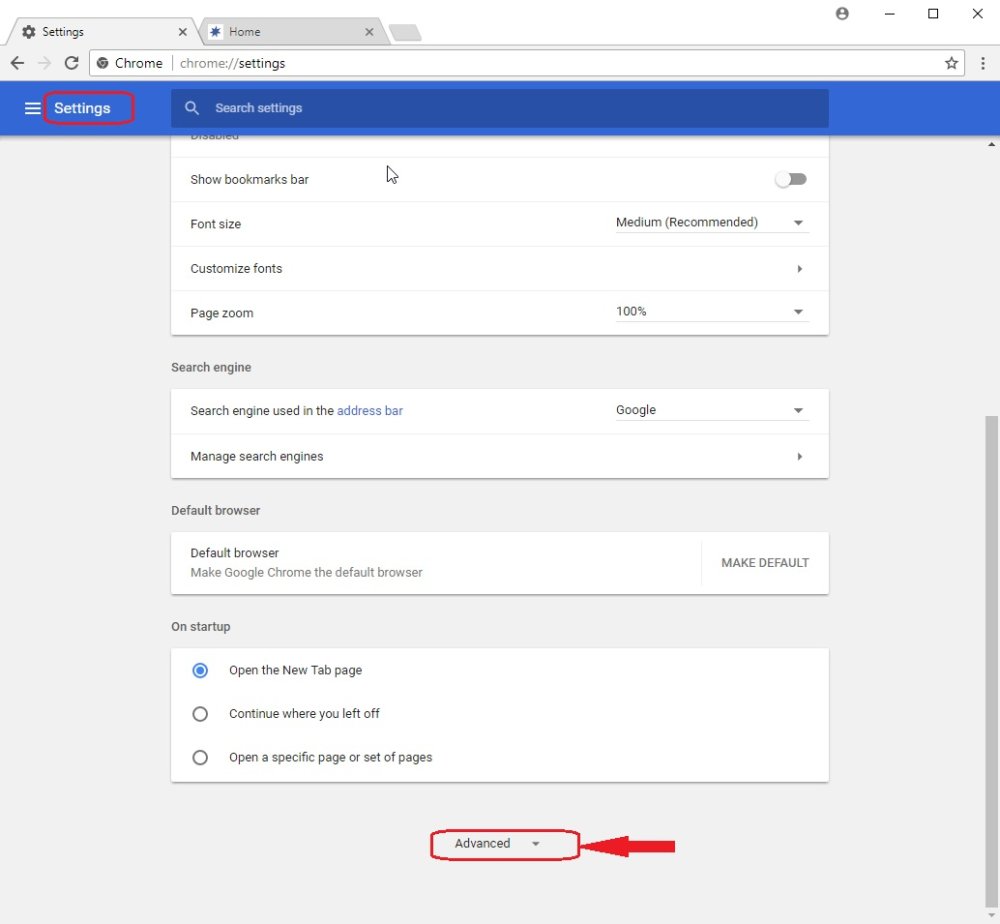 Step 3
Click the Content Settings button.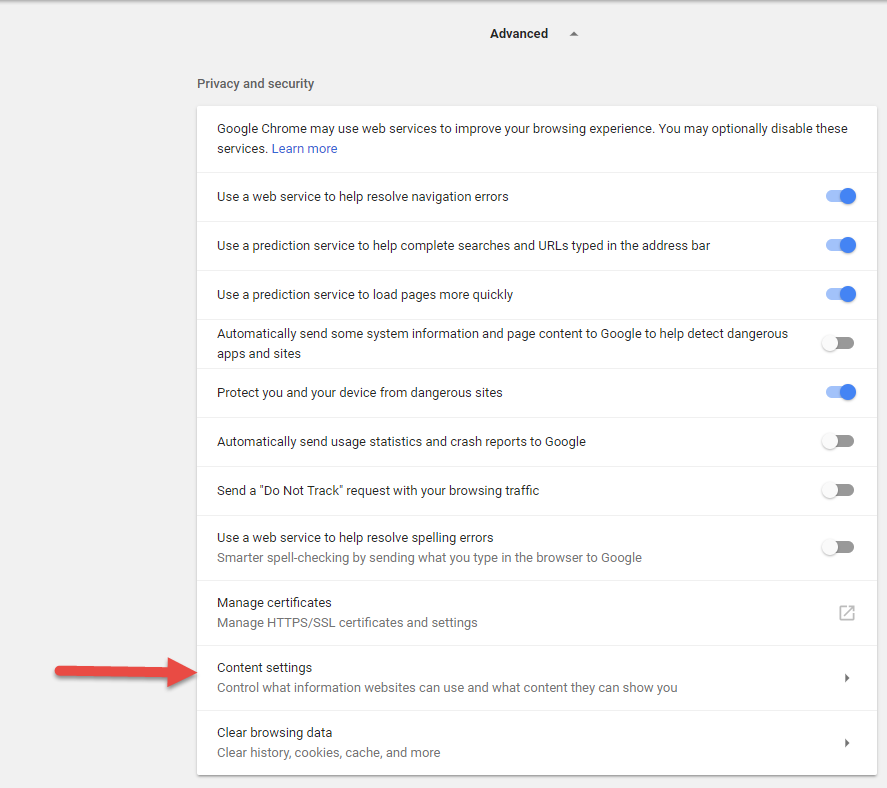 Step 4
To enable pop-ups on specific sites, check Do not allow any site to show pop-ups (recommended) and click Exceptions and enter the URL.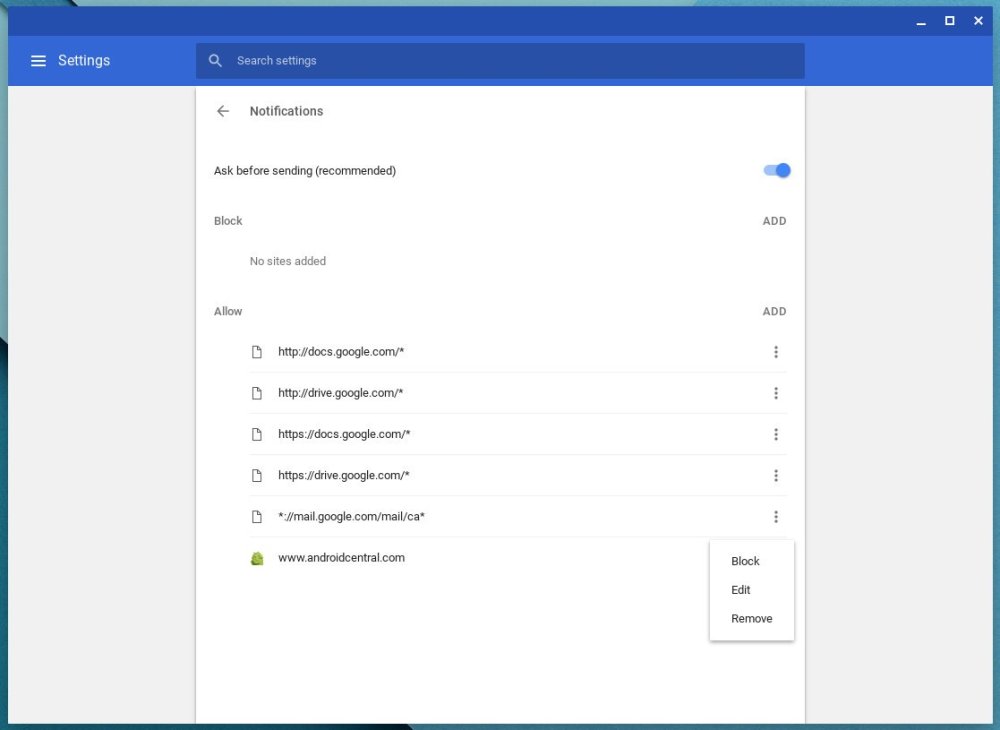 Option 2
Step 1
In the address bar, click Pop-up blocked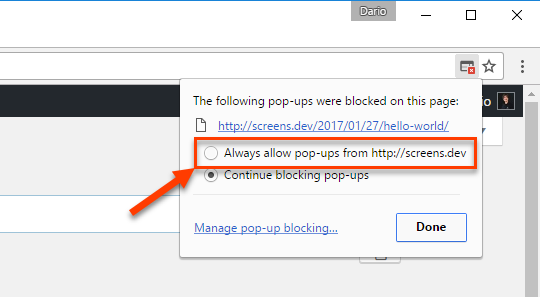 Step 2
Click the link for the pop-up you want to see.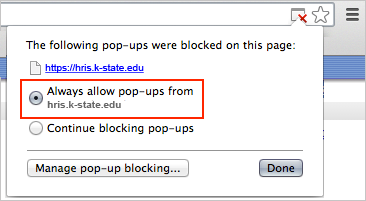 Step 3
To always see pop-ups for the site, select Always allow pop-ups from [site] Done.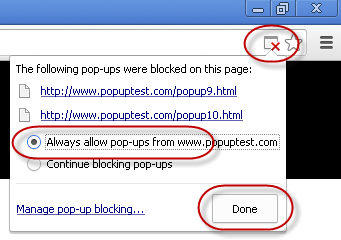 Note To disable the pop-up blocker check the Allow all sites to show pop-ups box.
Feedback
Thanks for your feedback.