5.4 Link Broker To Ultimate Chart Software
Ultimate Charting Software supports the major MetaTrader4 Brokers including (not limited to) Oanda, Forex.com, Avatrade, FXCM and more.
Once you have this information, follow these steps to get the account linked to the Ultimate Charting Software.
Obtain from your broker:

Your account number
Password
Server information


Step1
Open your Ultimate Charting Software
Step 2
Select the "Trading" tab, and click on "Account Login".

Step 3
Select "Add" to add a new account or to update an existing account. Click "Add to add a new account".
To edit an existing account, select the account from the list and click "Modify".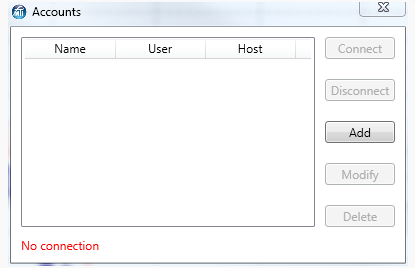 Step 4
Fill in the required information.

Nickname: Enter a name for your account. This is used for your reference to allow you to differentiate between accounts.
Account #: Enter your Broker Account Number.
Password: Enter the password for the Broker Account.
Broker: Select your Brokerage Firm from the drop down list. (If your broker is not listed, select see Manual Config).
Server: Select the Server from the drop down list. (If your server is not listed, see Manual Config).
Press "Save" and the window will close.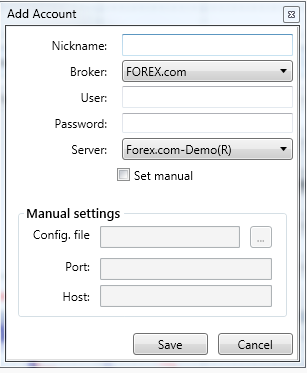 Step 5
Select The account that you just created from the list, and click "Connect". This will connect your broker account to the UCS.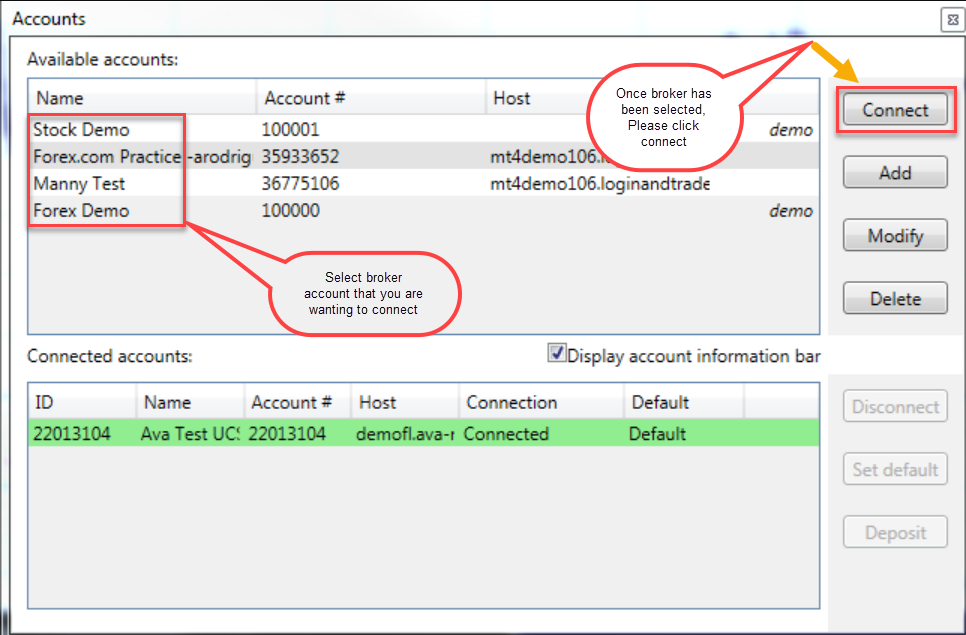 Note: Please view the charting Tutorials for a visual walk through of linking your broker.
Feedback
Thanks for your feedback.